Customessay.com review
Customessay.com review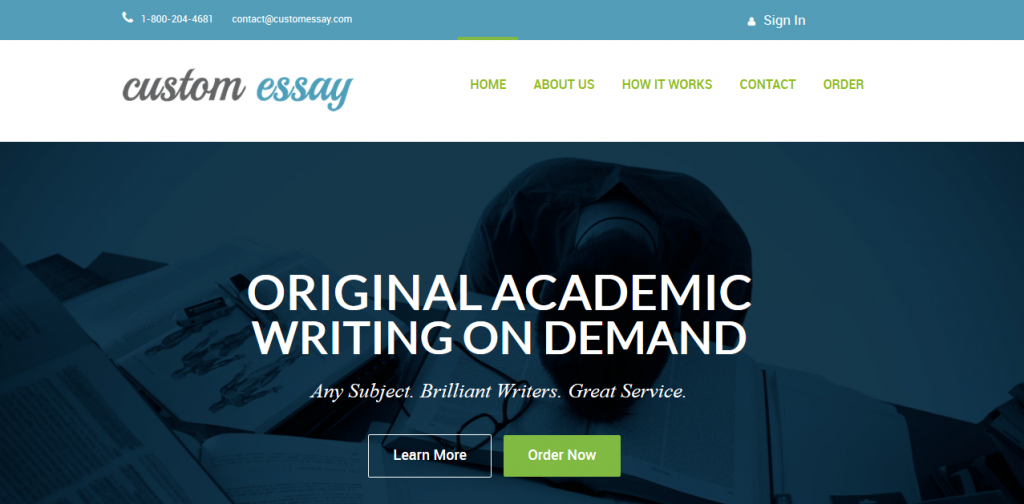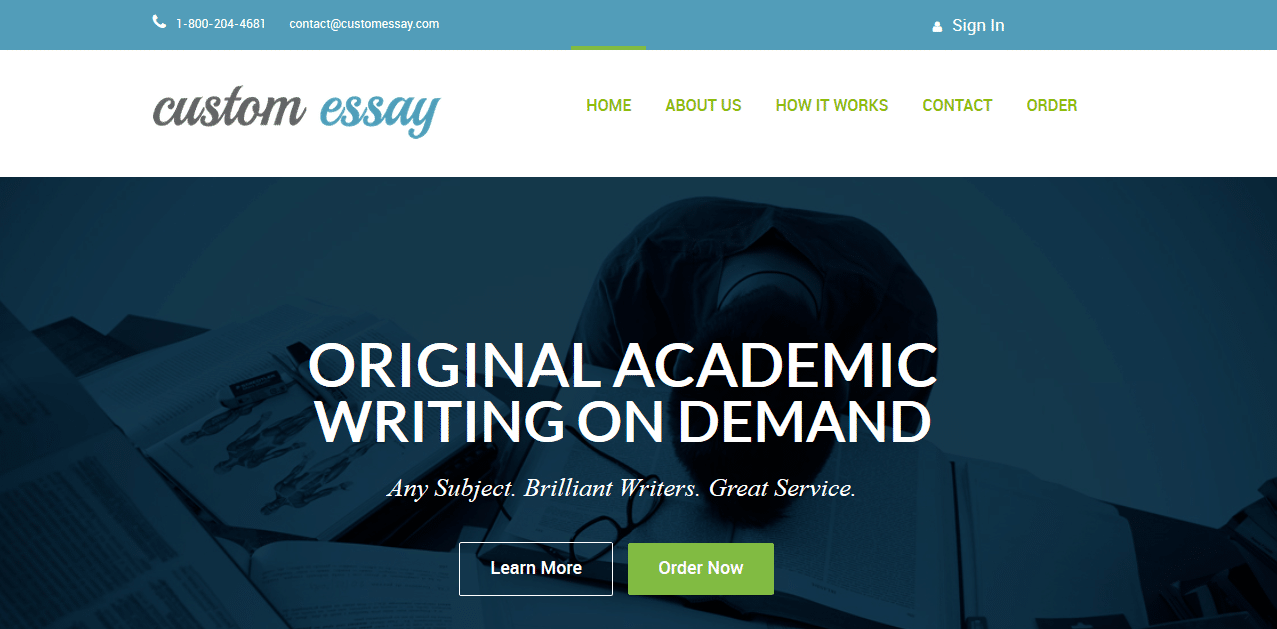 Overview
CustomEssay offers essay-writing services for students. Their real talent is in the realm of academic work for High School students. Their biggest selling point is the methods by which you may pay for their service. You may pay by credit card and PayPal like most other essay writing service, or you may pay over the phone, by money transfer, and even in cash. This level of flexibility regarding the way you pay is fairly rare in the paper writing service world. If you are truly paranoid, you can always get a friend to make your order and pay the company through your friend.
Services Review
Custom Essay is a writing service that has writers write your essays for you. They have a number of professionals and academic writers who are able to write essays on any subject in college or High School. They claim that they have been featured in USA Today, CNN, the Globe & Mail and many more, but we contacted these news channels and they say this writing service has never been featured in any of their media. They only work on school and college projects; they don't edit, proofread, or offer any other types of service.
Prices Review
They only give you 250 words per page, which is less than other essay writing services. Most offer between 275 words and 325 words per page. If you want a single page in 24 hours, then it will cost you $56. If you want a page in the next five days, they will charge you $46. Their page prices fall as you order more, but they only fall from the fourth page onwards. For example, page five will cost you the same as page one hundred and five, but page four will not cost you the same as page three. If you want to pay in cash, then you have to go to a bank in Canada and drop it off.
Discounts and special offers
The only discount is the one mentioned above, where they charge you one price for one page, and a slightly lower price for two pages, a slightly lower price for three pages, a slightly lower price for four pages, and then the same price for five or more pages. They give you a free e-book that claims to give away essay-writing secrets, but if you read it, you will see it is just a collection of online articles that have been clumped together into one place.