MyPaperWriter.com Review
MyPaperWriter.com Review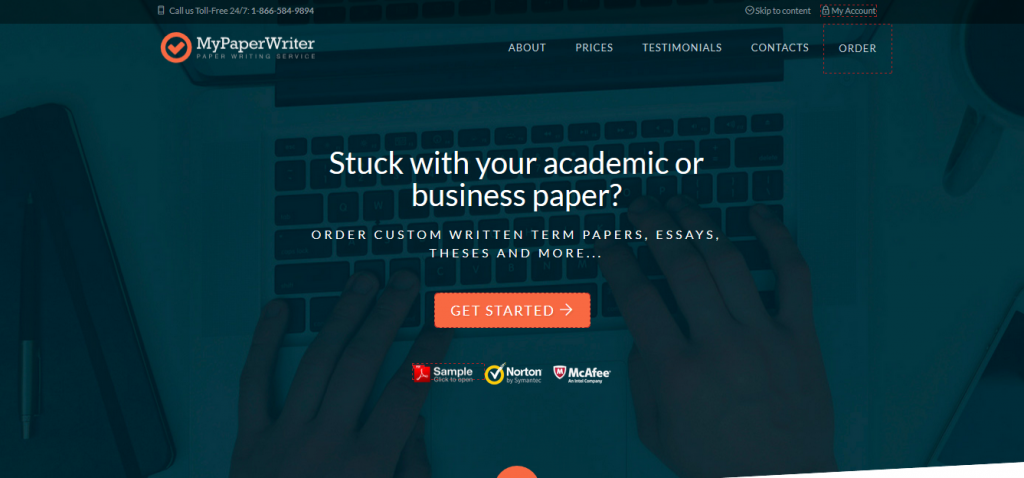 Overview
The mypaperwriter.com service was built to help students with liberal arts papers and with business papers. They are also targeting people who have left college and still need help with their business work. The website allows you to place an order and set a deadline. Tell them what level you would like your project to be written at, and describe the project to them. Place your order and wait for confirmation. After that point, you have a chance to get lucky and receive your project by your deadline. We've seen many online reviews where customers complained about their poor timing policy. Also, the quality their writing services are a little vague, so it is a good idea to get in touch with them and describe your project to them first before you make your order, because there is a chance they will not be able to complete your paper in a proper way.
Services Review
Mypaperwriter allows you to hire writers to complete your academic and business papers. Their services include full academic, such as essay writing, coursework writing, and dissertation writing. They also edit papers for you, and if you have a business, they will write your business papers for you.
For editing services, they have 7 different levels that range from High school to PHD. The business-writing service has only 2 levels. Those two levels are their premium service and their standard service. If you pay for a premium project, you are going to get the work of a more qualified and better writer. If you order a standard level piece of work, then you will get a passable piece of work.
Prices
The prices that Mypaperwriter.com charges depend on the deadline you pick, the level of work you require, and how many days and how many hours you set as a deadline for your work.
For example, if you are hiring a writer to edit your work, and the writer only has 12 hours to complete it at a High School level. Then you may set them the deadline to 12 hours, and they will complete it within 9 to 12 hours at a cost of $22.00 per page.
Of use are a college junior, and if you need the work for the next day, then you need to set your order up and indicate you need your work done for the college junior level. Set it up for a 24 hour deadline and it will cost you $36.25 per page. Mypaperwriter gives you five ways to pay for the work you request.
Discounts and special offers
Mypaperwriter has a few special offers. They mostly include the freebies you get when you sign up and make an order. You get free and unlimited revisions, and you get a free table of contents. The company gives you a bibliography and a free outline. In addition, you get a free title page. You may be able to get a slightly lower price for your project if you set your deadline to a longer deadline.