Paperial.com Review
Paperial.com Review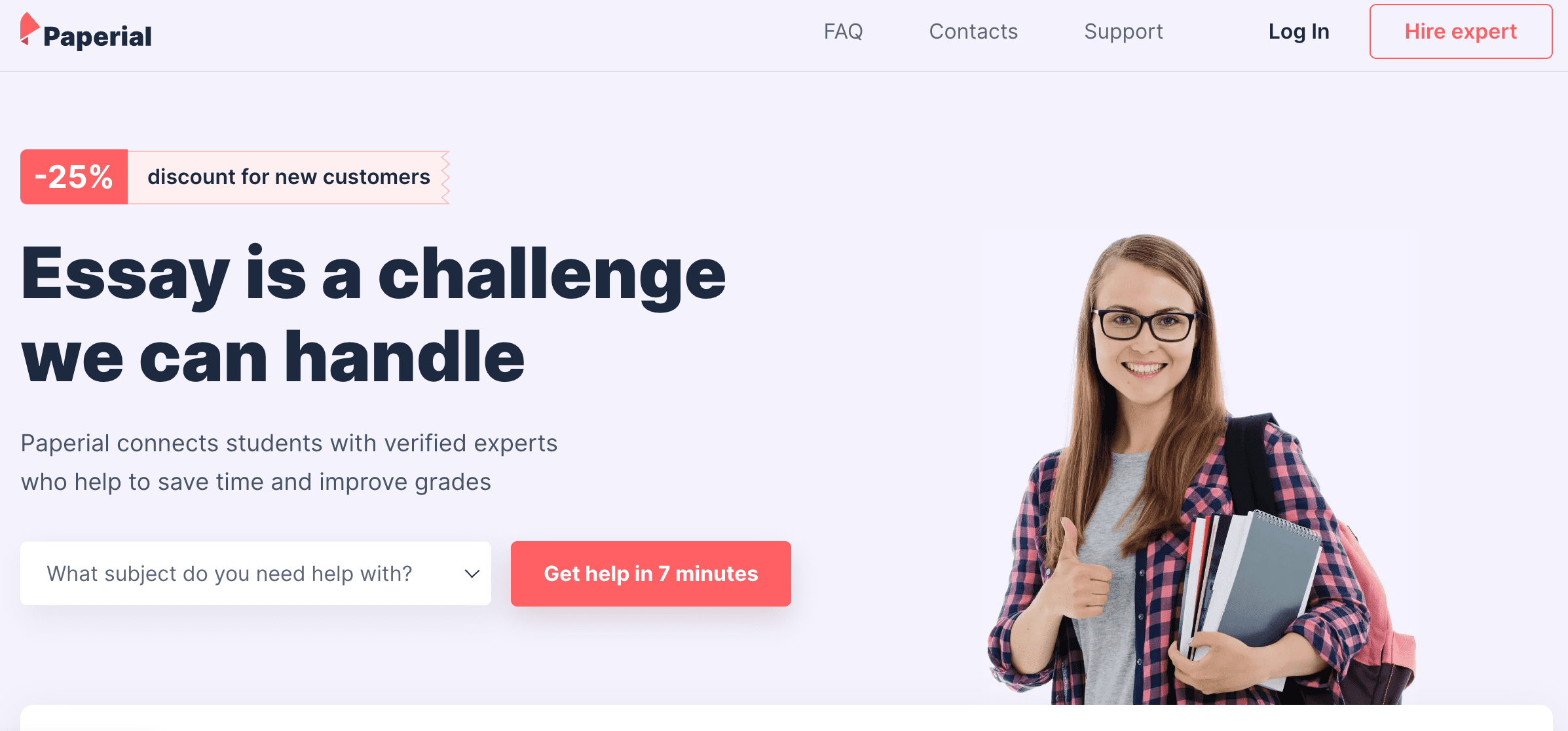 Overview
With Paperial you get a writing service that will give you the best papers you could want in the shortest amount of time. At least, that is their claim. What they actually produce are passable papers as per the deadline you set. They are not so hot when it comes to higher-level papers.
Paperial.com have a 24/7 support team. You can speak to them via their online messenger, and they also have an email address you can use too. If you wish, you may write to them via their POB. You may also find them on Twitter, Facebook and Linkedin.
Services Review
The Paperial offers you eight types of service. These include essay writing service, Essay for sale, Custom Essay, Writing a research paper, Term paper writing, Essay Help and Write my essay. Upon deeper research, we discovered that many of these "services" pages are actually links to pages that are full of pointless text. They lead to pages that are there for the search engines and nothing more.
For example, if you look at their page for their "Essay for sale" service, it just gives you a bunch of details about what a good essay should be. Frankly, most of the website is full of pointless text and bluster. Paperial has a page just for Blogs that might help you with your essay papers and give you different ideas. The site only has writers who are qualified to do the job, you can choose them based on their portfolio or on the reviews customers have written.
Prices
On the page that says "Make an order," it gives you an example of how much the paper would be if you asked for that any subject for your essay. The most common estimate is $23.25. The price really depends on the type of work you want.
It is easy to make an order, all you need to do is give them your email address, the type of essay you want, the deadline when it is due, and how many pages you require. Paperial accepts DISCOVER, VISA, AMEX, PayPal or MasterCard as payments.
Discounts and Special Offers
Paperial does not give out discounts or special offers for using their company. You may trudge through the many pages of pointless text (pointless in that it teaches you nothing about their service), and you will not find a single discount or special offer. They do not even give discounts for bulk buying. They alter the price marginally if you pick a very long deadline.