EssayVikings.com review
EssayVikings.com review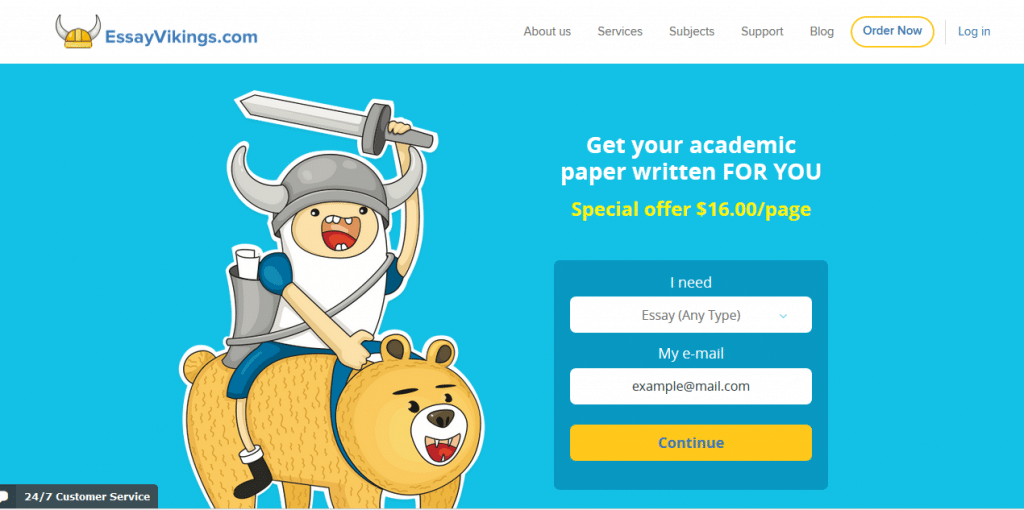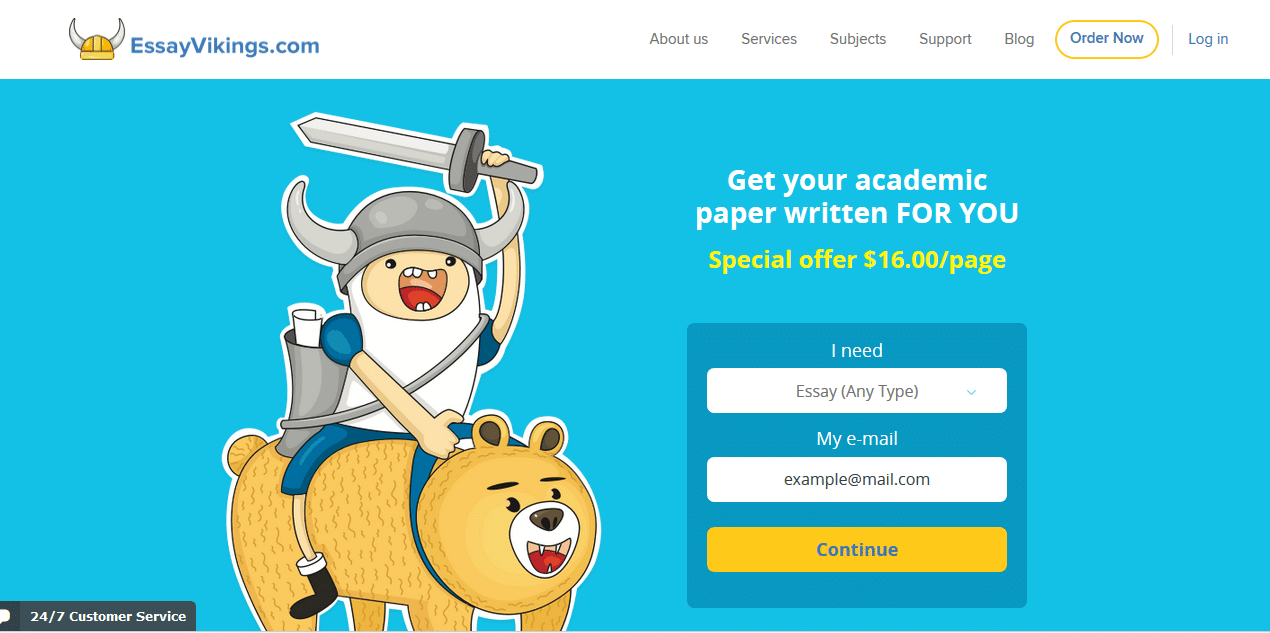 EssayVikings Overview
Would you be interested in picking the writer that will work on your academic paper? Essayvikings.com is a company that allows exactly this. According to their website, this is your best choice when it comes to academic assignments of any type. Check out this review to see if this is true.
Services Review
The first and probably biggest disadvantage of essayvikings.com is the website content. The design looks trendy and inviting, but we found a concerning number of mistakes in terms of content. Additionally, some information is very difficult to find since there is too much irrelevant content on the website.
From what we could see, you can choose any type of content from this website. This is one of the very few companies that work with freelancers who bid on your papers, which means that you can order any type of paper and make a choice from those who consider themselves experts in the field.
This leads to our main concern – how will you choose a good writer? Surely, there are comments and profiles for every writer, but we are not sure these are real since the majority of them have five-star rating.
Prices
Pricing is also not something we can tell you about since this will depend on the writer you choose. After you sign in with the service, you can post your requirements and pick one of the writers who bid on it.
The only indication of a price on the website is a quote that says 'special offer $16.00/page'. If this is the lowest price the company offers, it is not really an affordable one.
Discounts and Special Offers
Discounts on EssayVikings are non-existent. This is expected since the pricing is given by the writer. Therefore, you should discuss the price with the writer and if you are good at bargaining, lower the original bidding price.
The most unique thing about this service is that they do not charge customers when they make their order. Apparently, all you have to do is sign in and enter the order information, pick the writer and pay for the content once it is delivered.
They say you do not have to release funds if you are not satisfied, but many customers have reported that the service charged them for the content claiming that it is good.
Conclusion
Feedback online is split, which only confirms our concerns – there is no way to guarantee quality content with such services. This is a great way to get a cheap paper, but we would not recommend it to those who need high-quality content.